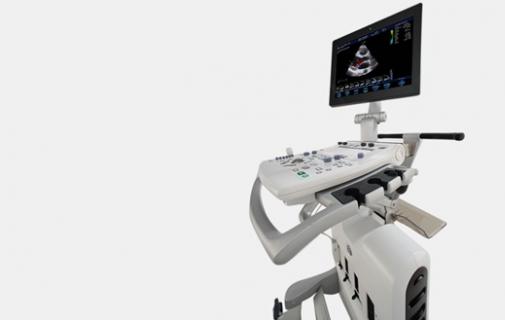 Ultrasonography
Vizuālā diagnostika Ltd. offers ultrasound examinations (USG) by using Philips and GE Healthcare devices, that offer precise diagnostic examinations that enable the patients to receive especially high-resolution images of high quality.

The use of ultrasound ensures visual diagnostic examinations that enable the determining of the structure of organs and soft tissue. High frequency sound waves or ultrasound, which is differently reflected from organs and different tissue is used to obtain the USG image. The advantage of ultrasound is being painless, harmless, and the fact that the examination can be performed relatively quickly. Due to being harmless, the examination can be repeated for unlimited number of times. USG examinations can also be performed in pregnant women without any risk.
Frequently asked questions
What can be examined by using an ultrasound examination?

Abdominal organs, including kidneys and urinary tract;
Thyroid gland;
Lymph nodes of the neck and salivary glands;
Mammary glands;
Muscles and joints
Organs of the lesser pelvis (prostate in men and female reproductive organs - uterus, ovaries);
Examinations of foetus in pregnant women.

What should a patient know before the performance of an ultrasound examination?

Prior to an ultrasound examination, the patient is recommended to consult a physician. It is recommended not to eat for 4 – 5 hours prior to ultrasound examination of the abdominal organs.
Examination available at branches